Native American Crafts, Products and Jewellery
Home page   -   Main Catalogue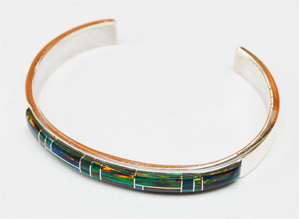 Native American Crafts, Products and Jewellery. We are major suppliers of Native American crafts, Native American products and jewellery in Europe. Our range includes:
Navajo silver and turquoise jewellery
The Sage Spirit collection of incense, oils, smudge sticks and herbs
Iroquois bone jewellery and handicrafts
Craft materials and books
Navajo fetish jewellery
The Tarahumara and Mohawk collections of hand-crafted products
A range of Pewter Jewellery from the USA
Totem Power Stones
We also supply Moldavite, crystal, Minerals and other unusual stones and jewellery.
Native Crafts
Native American Products
Native American Jewellery
Trade Account
If you are a trade customer please request a trade account.